Yadong Wang
Postdoctoral Associate, Massachusetts Institute of Technology '02
Ph.D., Stanford University '99
M.S., Kansas State University '95
Yadong Wang is the William Kepler Whiteford Professor of Bioengineering with adjunct positions in Chemical Engineering and Surgery at the University of Pittsburgh. He obtained his Ph.D. degree in Chemistry at Stanford University in 1999, and performed his postdoctoral studies in biomaterials at MIT. He joined the Bioengineering Department at University of Pittsburgh in 2008 after serving as an assistant professor at the Georgia Institute of Technology for 5 years. His research focuses on creating biomaterials that present controlled chemical, physical, and mechanical signals to cells, tissues and organs. The ultimate goal is to control how the human body interacts with these materials. He is especially interested in applications of biomaterials in the cardiovascular, nervous and musculoskeletal systems. His team enjoys collaborating with other scientists and clinicians who share the same passion in translational research. Current projects include vascular grafts, controlled release of proteins and microfabrication of biomaterials.
Contact:
Email: yw839@cornell.edu
Phone: 607-255-4030
---
Xiaochu Ding
Ph.D. Polymer Chemistry, Michigan Tech University, Houghton, MI, USA '13
M.S. Chemistry, Zhejiang University, Hangzhou, China '04
B.S. Chemistry, Southwest University for Nationalities, Chengdou, China '01
Project: My research is focused on developing functionalized biomaterials as intelligent scaffolds and drug delivery system for tissue regeneration.
Contact:
Email: xd85@cornell.edu
---
Jacky Tsai
Postdoctoral associate, Biomedical Engineering, Cornell University, since 2017
Postdoctoral associate, Molecular Biology and Genetics, Cornell University, 2015-2017
PhD, Food Science, Cornell University, 2015
Research interests: Biodegradable polymer synthesis, drug delivery, tissue engineering
Projects: 1. Synthesis and processing of poly(glycerol sebacate), PGS, using ecofriendly supercritical fluid polymerization. 2. Liposomal microencapsulation of drug-containing coacervates and its medical functions on in-vitro/in-vivo study.
Contact:
Email: wt49@cornell.edu
---
Jiayin Fu
Ph.D., Nanyang Technological University, Singapore, 2013-2017
Master, Zhejiang University, China, 2011-2013
Bachelor, Zhejiang University, China, 2006-2011
Research interests: Cardiovascular tissue engineering
Projects: PGS-based vascular graft optimization
Contact:
Email: jf575@cornell.edu
---
Mintai Peter Hwang
Research Scientist, Korea Institute of Science and Technology (KIST) '11-'15
Graduate Student Researcher, University of Pittsburgh '08-'11
M.S. Biomedical Engineering, Columbia University '07
B.S. Biomedical Engineering, Johns Hopkins University '06
Contact:
Email: mph228@cornell.edu
---
Keewon Lee
Postdoctoral Fellow, Georgia Institute of Technology '08
Ph.D. Physiology and Biomedical Engineering, Mayo Clinic College of Medicine '08
M.S. Biomedical Engineering, Yonsei University '01
B.S. Biomedical Engineering, Yonsei University, Korea '99
Research Interests: Blood vessel tissue engineering
Project: The objective of this project is to engineer functional small-diameter arteries by culturing vascular cells on novel elastomeric tubular scaffolds in pulsatile flow bioreactor. Porous tubular scaffolds will be fabricated from poly(glycerol sebacate) (PGS) by using salt fusion method and optimized their macro-/micro-structures. Primary baboon vascular ECs, SMCs, and fibroblasts will be seeded into the scaffolds subsequently and co-cultured in pulsatile flow bioreactor for 3 weeks. The properties of tissue-engineered constructs will be examined by histological, biochemical, and mechanical analyses.

Contact:
Email: kel55@pitt.edu
Phone: 412-624-5266
---
Daniel Long
B.S. Biomedical Engineering, North Carolina State University '14
Research Interests: Growth Factor Delivery, Regenerative Extracellular Matrix
Project: Project: Our group has previously developed a coacervate growth factor delivery system capable of improving tissue regeneration in skin wounds, bone defects, and the cardiovascular system. I am currently investigating the effect of our coacervate on a clinically relevant wound model. I am also investigating the use of extracelluar matrix microparticles to improve the regenerative response of damaged heart tissue. These particles provide cues to the damaged area, stimulating repair of cardiac tissue rather than further degeneration.
Contact:
Email: dwl73@cornell.edu
---
Chelsea Stowell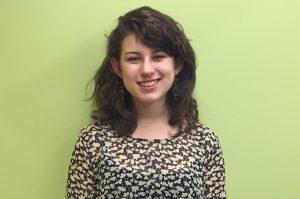 B.E. Biomedical Engineering, Vanderbilt University '13
Research Interests: Scaffold design, in situ tissue engineering, cardiovascular regeneration
Project: Our group has successfully demonstrated that in small animals, a cell-free synthetic arterial graft can regenerate in vivo to form living, artery-like structures. I am optimizing the graft design and fabrication process for safety, efficacy, and translation readiness as we conduct large animal validation.
Contact:
Email: ces382@cornell.edu
---
Yen-Lin Wu

Research Assistant, Academia Sinica, Taiwan '15
B.S. Chemical Engineering National Taiwan University '13

Contact:
Email: yw898@cornell.edu